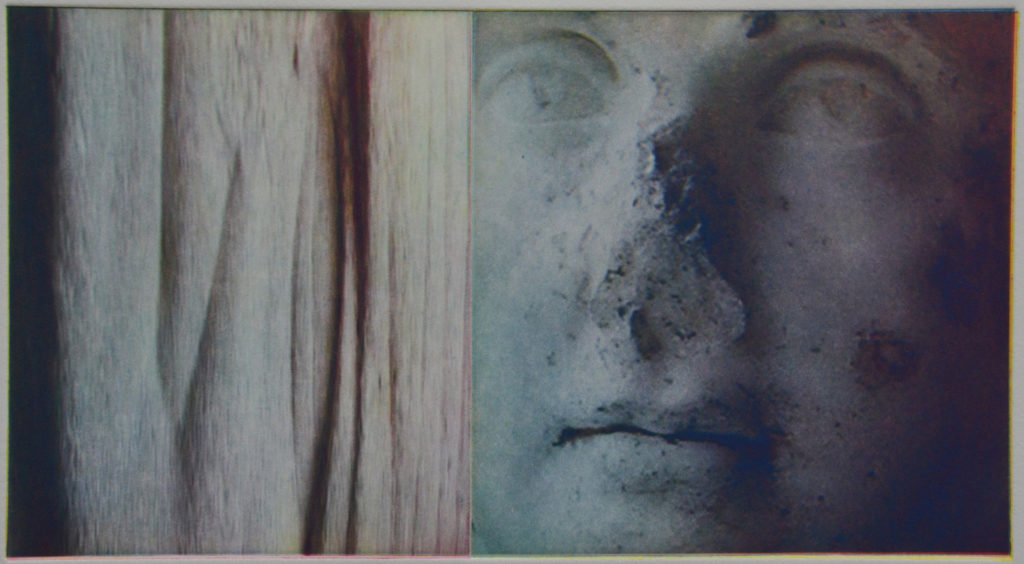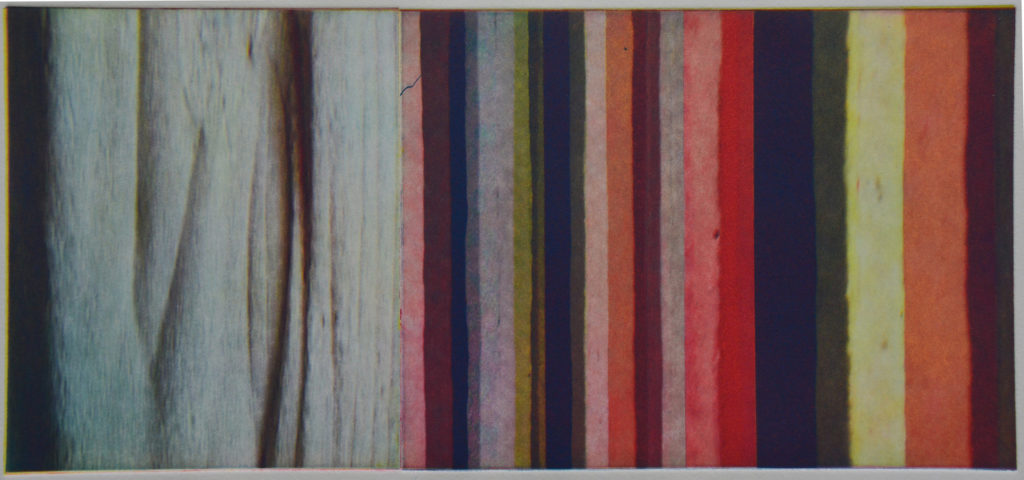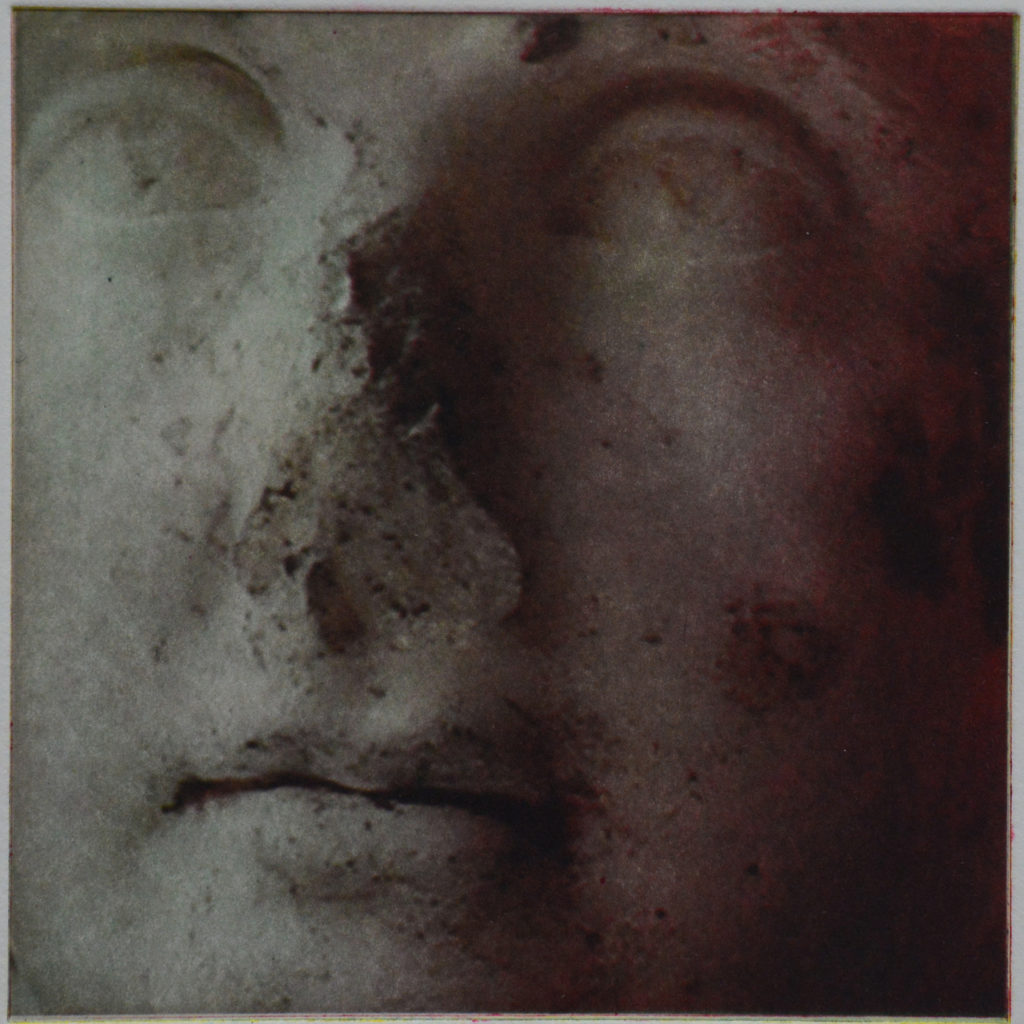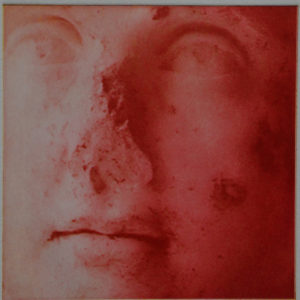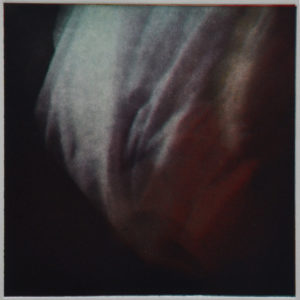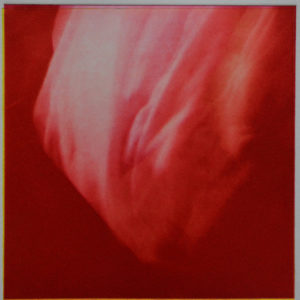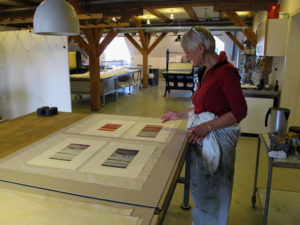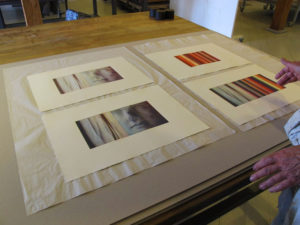 'Sculptural and Stringent Landscapes' are images witch are based in the naturalistic and the abstract. Details are sought with the camera in ancient sculptures, in simple floral fabrics and the stringent is added as a stripe universe. It could be digitally created, but is photographic translated from painted surfaces, including track and structures.
These Themes are included in graphic series, as single images or juxtaposed to create a meeting between the historical and the present, between the moment of movement and the stagnant and frozen – the accidental against the deliberately created.
As new challenge I search the images transformed into a multicolored photogravure print, with specific emphasize to challenge at the colour of the striped universe. My intention is to combine the precious technique of the photogravure with a contemporary simplicity, witch translate the image into a colored abstract universe.
Multicolor Photogravure is created by the basic coulour yellow, magenta and cyan.